PRODUCT DOES NOT QUALIFY FOR FLAT RATE SHIPPING
$25.00 RE-STOCKING FEE WILL BE APPLIED TO ANY RETURNS/REFUNDS.
ADD SHORT COURT NET & SHORT COURT BOUNDARY LINES (SEPARATE PRODUCT) FOR THE FULL OUTDOOR EXPERIENCE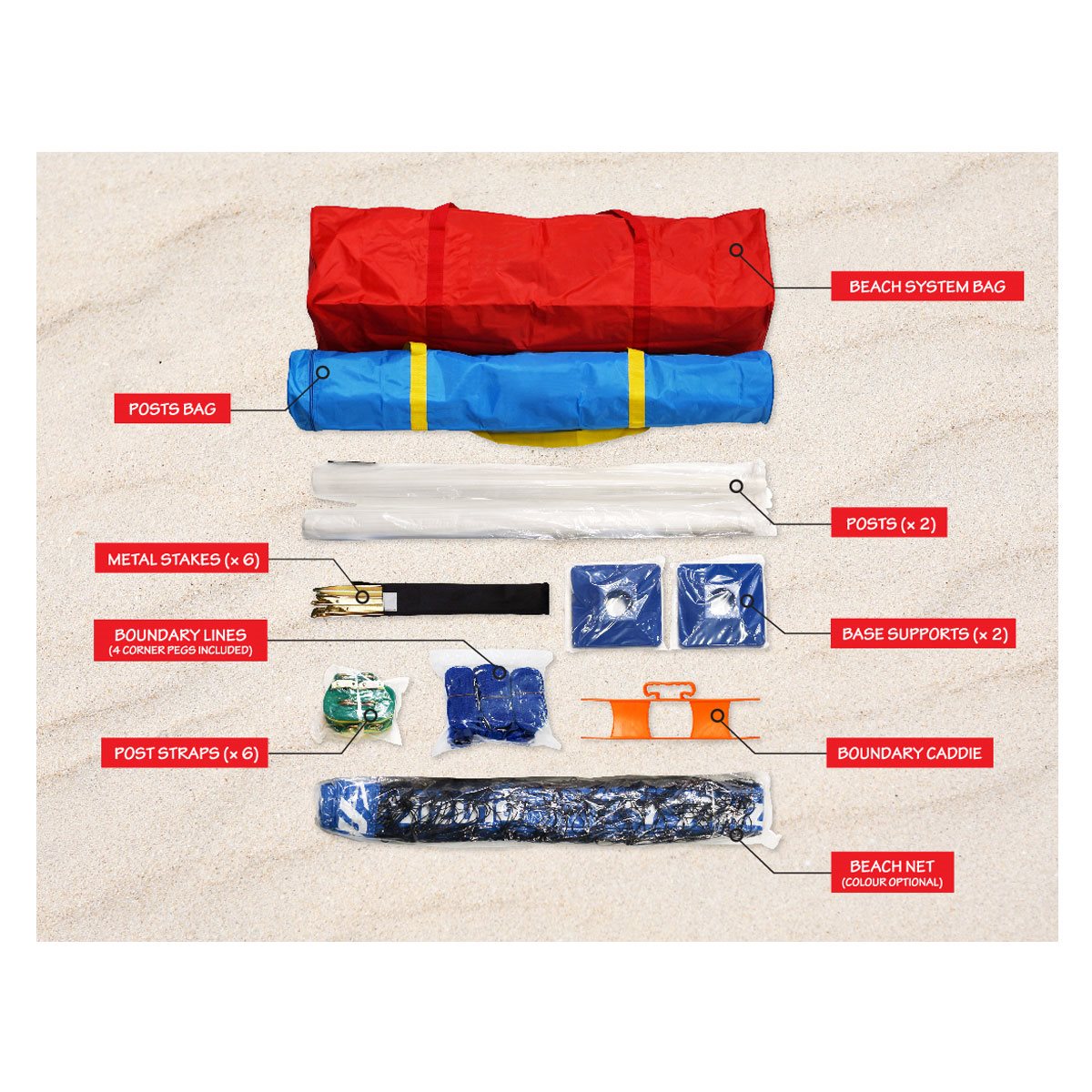 One of the best outdoor net systems on the market with all the top features.
Please select net colour from the menu in the ADD TO CART section.
32' Net plus cable (Cable Top and Cable Bottom)

Heavy duty, tournament quality

2 3/4" diameter heavy duty aluminum posts

ABS bases with "easy-adjust" pin locks on post for height control

4" nylon/poly border tape around net

Six 18" steel spikes with reinforced heads for sand and grass use (Use rubber mallet for best results)

6 post stabilizing tension straps with "easy-pull" security lock tension adjustments

High visibility 2" boundary tape with pre-measured court size rings and corner pegs for easy set-up.

One carry bag for posts included.

Weight: 50 lb

You can pick your colour of Overkill net
Designed for portable use and proper storage after each use.
We recommend not to be left out exposed to elements for long periods of time.
Fading of colour may occour if left exposed to sun for long periods of time, particularly Red.
ACTUAL COLOURS OF NETS AND LOGOS MAY DIFFER FROM PHOTOS
Model:


[ECS]

Manufactured by: Overkill
This product was added to our catalog on Wednesday 10 May, 2017.
Customers who bought this product also purchased...